Year-round Camp Reservations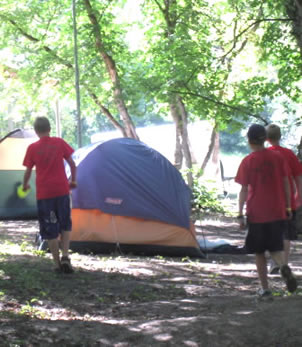 The Utah National Parks Council is making its camps available for units and other groups to schedule at utilize through-out the year. Follow the links below for more information and to schedule your group's campouts.
Usages can include anything from the monthly troop's campout, to a church Father and Son campout. The possibilities are endless.
Benefits of using council camps are many, and may differ from camp to camp, but include:
A level of privacy and security - these are not public campgrounds
Infrastructure, including established campsites, water, bathrooms, showers, etc.
Onsite trading post for those forgotten items
Activities to optionally sign up for, including shooting sports, waterfront, COPE and ZIP lines, merit badge classes, etc.
Special Camping Events - Sign up today!
Merit Badge Adventures!
We've heard you loud and clear – provide more merit badge opportunities year round!
Merit Badge Adventures is just that, a Friday through Saturday adventure at one of our Scout camps that focus on helping youth work on one or more merit badges!
Troops can now combine their monthly campout with merit badge work – no extra work for the adult leaders, and great opportunities for the youth.
And because of the resources available at the council-level, some very unique experiences and merit badges can be offered!
Cooking Merit Badge at Camp Jeremiah Johnson will be taught on the following dates:
(Click on the dates to register)
High Adventure Opportunities!
Got Moab? If not, get Moab this Spring at Entrada High Adventure Base! Nights Camping, Mountain Biking and Canyoneering, plus an optional Geology Merit Badge opportunity! 2 Weeks to choose from!
March 14-18, 2017: Got Moab? at Entrada High Adventure Base near Moab REGISTRATION COMING SOON
April 4-8, 2017: Got Moab? at Entrada High Adventure Base near Moab REGISTRATION COMING SOON
Camping Only - Sign up today!
Marion D. Hanks Scout Camp at Quail Creek
Maple Dell Scout Camp (coming soon)
Camp Jeremiah Johnson (coming soon)